Browsing Page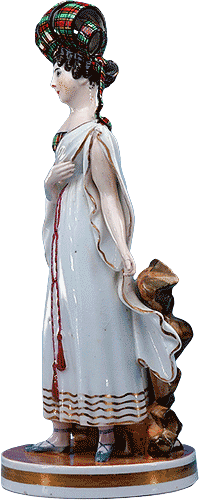 It's Exhibition Time!
It has been many years since there was an event at Moorabool Antiques – or since Moorabool did an Antique Fair….. they kept on being cancelled!
Now the time has come – and as they say, it never rains – it pours!
At Moorabool, we have a deluge of lovely pieces to offer.
We're busily preparing over 300 exciting Fresh items for release in our 2022 Exhibition.
These items will become visible online as they are photographed & posted to moorabool.com over the next few days.
You will find some superb top-end pieces of Bow and Worcester porcelain from several local collections, a selection of early English teawares, and some stunning fine painting on large urns: a Paris Porcelain urn is painted with Dianna the Huntress, and the largest Derby Campana urn you are ever likely to see is painted by none other than Thomas Steele himself….
Rare Welsh porcelain includes multiple pieces of Nantgarw – the finest porcelain ever made, according to some – and Swansea.
Included in the Welsh are a series of Botanical studies, plant specimens taken from the 'Curtis Botanical Magazine' publications. This long running magazine was the go-to source for inspiration in the early 19th century, and we have examples from Nantgarw, Swansea, Davenport, Coalport, and Spode.
From the Continent, we have several lovely pieces of Meissen, and a very rare Chinoiserie piece of Du Paquier – the origin of the Vienna factory, the second porcelain manufacturer in Europe, made during their first five years of production.
And so much more! If you love ceramics, this exhibition is for you.
Note: no Chinese / Asian in this part of our Exhibition, but we have a stunning collection to be released in the very near future….
Purchase will only be possible after opening of the Exhibition in our Geelong premises –
---
16-18 Ryrie Street
–
Australia
Purchasing:
You can call the above number after we open and speak to a staff member.
Or purchase online: use the 'Purchase' button and go through the check-out procedure.
Payments accepted include credit card over phone, credit card through Paypal, Paypal payments, or our prefered method, Direct Bank Transfer.
If using direct, simply go through the purchase procedure, choose direct, and our bank account details will be visible.
Any problems, please email us or call.
---
Opening:
12 noon, Saturday 7th May
---
browse the unsorted TOTAL EXHIBITION ITEMS via the link below:
You can browse the unsorted TOTAL EXHIBITION ITEMS via the link below:
[wpos_product_categories show_desc="true" image_size="thumbnail" limit="1″ ids="1581″]
Or if you have an interest that aligns with the topics below, we have sorted them for you by 'interests'.
Remember, there will be constant additions, so please drop back to see the latest.
Note: this Exhibition opens 7 May at 12 Noon: no pre-sales. Website purchases available but please be aware this is an actual exhibition in our Geelong premises as well as on moorabool.com, and items will be sold via both methods, to keep it as fair as possible for all our much valued customers.
Thank-you for understanding.
Top 100
-see the finest pieces
Porcelain
Pottery
English 18th Century Porcelain
Bow Porcelain
Worcester Porcelain
Derby
Continental Porcelain
Figures
Botanicals
[wcpscwc_pdt_grid design="design-10″ grid="1″ show_category="false" show_desc="true" image_size="medium" img_height="250″ image_fit="false" limit="1″ orderby="rand" cats="1581″ pagination="false"]